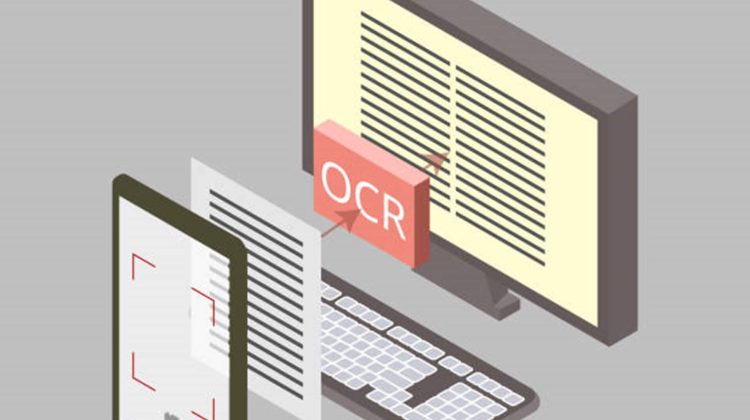 The digital era has resulted in a substantial change in the way firms function and innovate. With data being the driving force behind these changes, efficient data processing has become more critical than ever. That's where Optical Character Recognition (OCR) technology comes into the picture. This powerful tool changes document and information handling, revolutionizing industries and improving accuracy. From OCR data extraction to real-time OCR applications, OCR technology streamlines processes and makes life easier for everyone.
The Evolution of OCR Technology: From Concept to Reality
OCR technology dates back to the mid-twentieth century, when researchers began experimenting with devices that could recognise printed characters automatically. The earliest OCR systems were limited and needed help with fonts, styles, and quality variations. However, with advances in computing power and machine learning algorithms, OCR technology has rapidly evolved into a robust and versatile solution.
Understanding OCR Technology: How Does it Work?
At its core, OCR technology converts scanned or photographed documents containing text into machine-readable and editable formats. The process involves several steps:
Image Preprocessing
The input image is cleaned and enhanced to improve text recognition accuracy. This step addresses issues like noise, distortion, and variations in lighting.
Character Recognition
Machine learning algorithms analyze the detected text regions, identifying and classifying individual characters.
Text Detection
The software identifies regions in the image that contain text, distinguishing them from other visual elements.
Post-processing
After character recognition, the software refines the results, correcting errors and organizing the recognized characters into words and sentences.
Applications of OCR Technology
OCR technology offers numerous benefits; some are listed below.
Document Digitization
OCR technology is critical for turning paper documents into searchable digital representations. This enhances document accessibility, retrieval, and storage efficiency.
Data Extraction
OCR data extraction automates the process of retrieving specific information from documents. Invoices, receipts, and forms may be handled quickly, decreasing manual data entry and errors.
Real-time OCR
Real-time OCR applications enable instant text recognition from images or video streams. This technology is invaluable in translating foreign-language signs in real-time or aiding the visually impaired.
Smart OCR
Leveraging artificial intelligence, smart OCR goes beyond simple character recognition. It understands context and semantics, enabling it to extract meaning from complex documents.
Accessibility
OCR technology helps those with visual impairments gain access to content. It converts printed text into audio or braille, fostering inclusivity.
The Impact of OCR on Industries
OCR technology serves various fields; some are listed below.
Logistics
Tracking shipments is made more efficient with OCR, which quickly identifies tracking numbers and destination addresses. This results in faster sorting and delivery.
Finance
OCR data extraction automates invoice processing, reducing manual effort and minimizing errors. It enables faster data reconciliation and auditing.
Retail
OCR makes inventory management easier by automating the process of extracting product information from packaging. It also offers real-time translation and product information for better customer service.
Healthcare
Digitizing medical records, prescriptions, and lab reports through OCR is a game-changer for healthcare professionals. Healthcare practitioners can give better care and treatment if they have greater access to patient data.
Legal
OCR technology can efficiently process and search legal documents, which saves time for legal professionals and enhances case management.
Challenges and Future Prospects
Although OCR technology has made significant progress, it still struggles with deciphering handwritten text and accurately interpreting complex layouts. However, thanks to the constant evolution of machine learning and AI, these obstacles are gradually being overcome.
The future of OCR technology is truly exciting. It will soon be integrated into wearable devices, real-time translation apps, and even deeper into AI-driven automation. With these advancements, OCR is poised to become an even more significant part of our daily lives.
Conclusion
Businesses use OCR data extraction to make their processes smoother, while real-time OCR applications are helping people with accessibility and communication barriers. As more industries adopt OCR solutions, businesses can look forward to faster and more reliable data processing accessible to everyone.