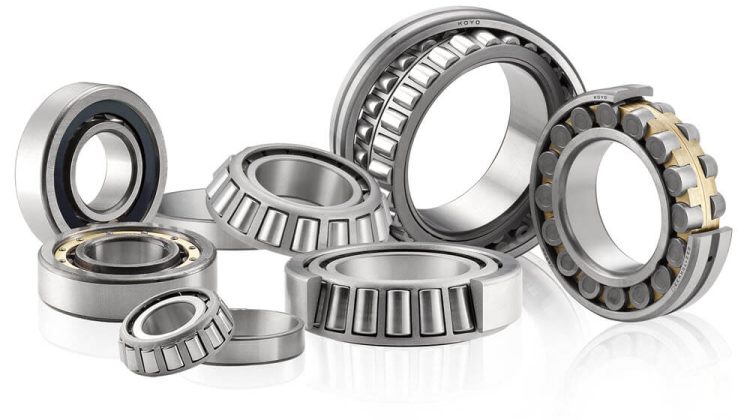 When it comes to the world of machinery and mechanical systems, bearings play a pivotal role in ensuring smooth and efficient operation. These unassuming yet critical components are found in a wide range of applications, from industrial machinery to household appliances. In this guide, we will delve into the world of bearings, exploring their types, functions, and importance in various industries.
What Are Bearings?
Bearings are mechanical devices designed to reduce friction between moving parts, facilitating smooth motion and enabling efficient transmission of loads. They are essentially used to support, guide, or constrain the relative motion of two or more components. By reducing friction, bearings help in minimizing wear and tear, heat generation, and energy loss within a mechanical system.
Types of Bearings
1. Ball Bearings
Ball bearings are among the most common types of bearings, characterized by their spherical rolling elements. These bearings can handle both radial and axial loads, making them suitable for applications with moderate loads and high-speed rotations. They are often found in applications such as electric motors, automotive wheels, and conveyor systems.
2. Roller Bearings
Roller bearings feature cylindrical or tapered rolling elements that distribute loads over a larger surface area. This design enables them to handle heavier loads compared to ball bearings. Roller bearings are used in heavy machinery, construction equipment, and vehicle transmissions.
3. Thrust Bearings
Thrust bearings are designed to handle axial loads, allowing components to move along an axis. They come in various configurations, such as ball thrust bearings and roller thrust bearings. These bearings find applications in automotive transmissions, aerospace systems, and marine propulsion systems.
4. Spherical Bearings
Spherical bearings accommodate misalignment and angular movements. They consist of an inner ring with a spherical ball or roller element and an outer ring with a corresponding concave shape. Spherical bearings are commonly used in mechanical linkages, industrial robotics, and hydraulic cylinders.
5. Needle Bearings
Needle bearings are compact and designed to handle high radial loads with a relatively small profile. They use cylindrical rolling elements with a length significantly greater than their diameter. Needle bearings are utilized in applications with limited available space, such as automotive engines and aerospace systems.
6. Plain Bearings
Plain bearings, also known as bushings, operate with sliding rather than rolling motion. They consist of a shaft rotating within a sleeve, often lubricated to reduce friction. Plain bearings are found in machinery where low-speed rotation or oscillation is required, such as in door hinges and automotive suspension systems.
Importance of Bearings
Bearings are essential components in various industries due to the following reasons:
Reduced Friction: Bearings minimize friction between moving parts, which extends the lifespan of machinery by reducing wear and energy consumption.
Precision and Accuracy: Bearings ensure precise and accurate motion, critical in applications such as robotics, medical devices, and aerospace systems.
Load Distribution: Bearings evenly distribute loads, preventing localized stress and enhancing the overall structural integrity of machines.
Noise and Vibration Reduction: Properly selected and maintained bearings contribute to quieter and smoother operation of machinery.
Efficiency Improvement: By reducing friction, bearings improve the efficiency of mechanical systems, leading to energy savings and cost reductions.
Maintenance and Lubrication
Proper maintenance and lubrication are crucial for maximizing the performance and lifespan of bearings. Regular inspections, cleaning, and re-lubrication help prevent premature wear and damage. Choosing the right lubricant based on factors such as load, speed, and temperature is essential to ensure optimal bearing function.
Conclusion
In the intricate world of machinery and mechanical systems, bearings serve as silent heroes, enabling smooth motion, load transmission, and efficient operation. With various types catering to different needs, bearings continue to be indispensable components in industries spanning from manufacturing to transportation. Understanding their functions and proper maintenance is key to ensuring the longevity and reliability of machinery across the board.