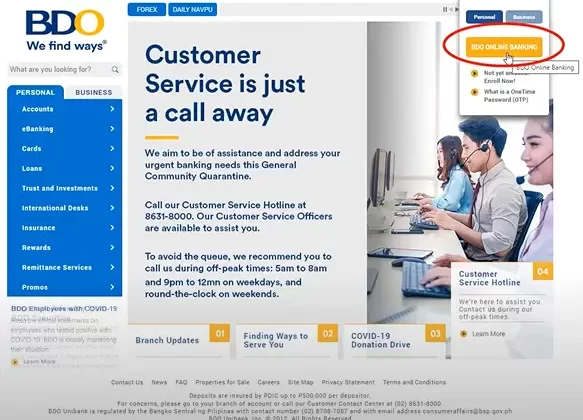 BDO (Banco de Oro) and GrabPay are two popular financial service providers in the Philippines. BDO offers a wide range of banking services, including online and mobile banking, while GrabPay is a digital wallet that allows users to store, transfer, and spend money in a fast and convenient way.
In this guide, we will show you how to transfer money from your BDO to GrabPay. Whether you want to top up your GrabPay account for online shopping, paying bills, or sending money to your friends and family, this process is quick and easy. By following a few simple steps, you can seamlessly transfer funds from your BDO account to your GrabPay wallet and start using your digital funds right away.
Steps To Transfer Money From BDO to GrabPay in 2023
1. Visit the BDO website.
The first thing you need to do is visit the BDO official website at www.bdo.com.ph. Click on the Online Banking Login link on the upper right side of the page. A new tab will open with online.bdo.com.ph.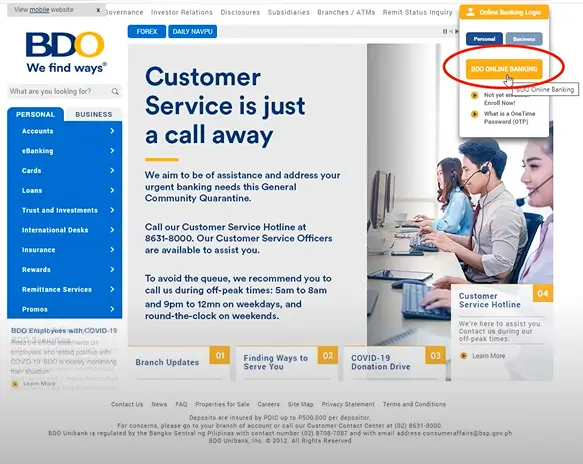 2. Log in to your BDO account.
Please enter your username and password. Then press the "Enter" Key.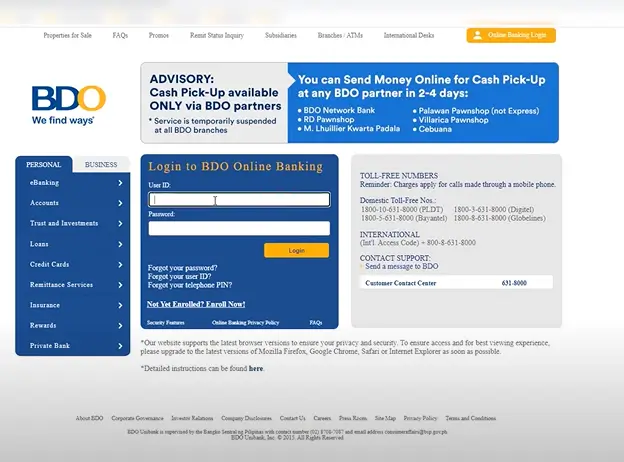 One-time pins (OTP) will be sent to the registered mobile number. Enter the codes before they expire in five minutes.
3. Click on SEND MONEY.
The online account overview is available once you log in. Click "SEND MONEY" from the left menu.
There will be a dropdown menu. Then select "TO ANOTHER BANK".
4. Proceed without a Template.
Select PROCEED WITHOUT TEMPLATE if this is your first transaction or if you haven't saved a template yet.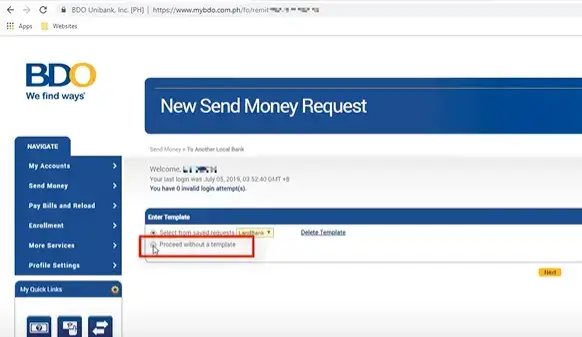 5. Fill out the next form.
Then you will see the sender and receiver's details.
Sender Details
Settlement Type: Select CREDIT TO ANOTHER LOCAL BANK.
Transaction Type: Select CREDIT TO ANOTHER BANK
Transfer from: Choose the account from which you want to transfer the funds.
Amount: Enter the amount you wish to send
Destination Bank: Select "Grab Pay Philippines 11-digits"
Destination Account Number: Enter the 11-digit number of the account where the money should be sent.
Receiver Details
Receiver Name: The recipient's LAST NAME, FIRST NAME, and MIDDLE INITIAL should be included
Mobile Number: Provide the 11-digit mobile number of the Receiver
Purpose of Transaction: Type the purpose for which you are transferring funds.
Click on Submit after you have completed the Sender and Receiver details.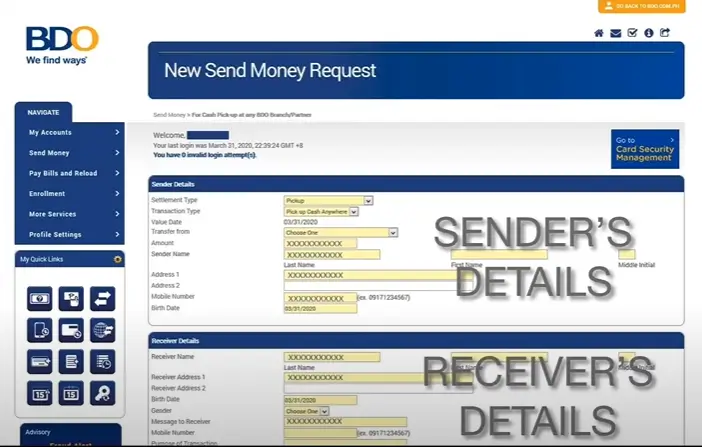 6. Review the details.
A pop-up will appear after you complete your transaction. Double-check the details and make sure they are correct.
Together with the amount charged, you will be charged this service charge.
Upon checking that everything is in order, click CONTINUE.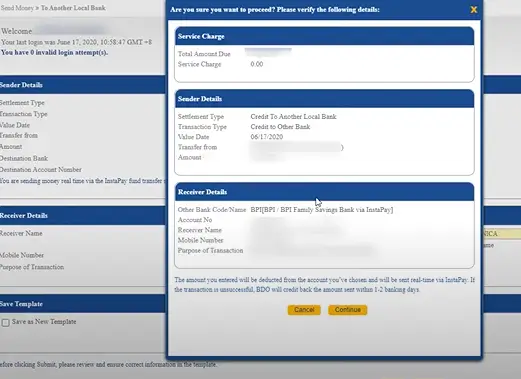 7. Enter the OTP.
You will receive another one-time pin via SMS. Click Submit after entering the OTP within five minutes.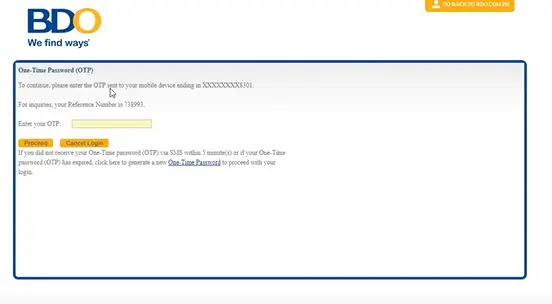 8. Take note of the Reference Number.
Your transaction has been successfully completed once you click the next page. A second summary will appear.
If you note your reference number, you will be able to locate your file quickly if you encounter a problem transferring money from BDO to grab pay.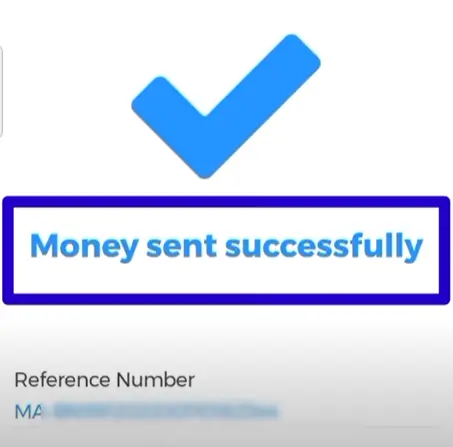 Frequently Asked Questions
Q: Can I transfer money from BDO to GrabPay without a BDO Online Banking account?
A: No, you must have a BDO Online Banking account in order to transfer money from BDO to GrabPay.
Q: Is there a limit to how much money I can transfer from BDO to GrabPay?
A: Yes, there are daily and monthly limits on the amount of money you can transfer from BDO to GrabPay. You can find out more about these limits by logging into your BDO Online Banking account and clicking on the "Transfers" tab.
Q: How long does it take for the funds to be available in my GrabPay account?
A: The transfer process should only take a few minutes, and the funds will be available in your GrabPay account shortly after.
Conclusion
In conclusion, transferring money from BDO to GrabPay is a seamless and efficient process. With just a few clicks, you can easily move funds from your BDO account to your GrabPay account, giving you more control over your finances. Whether you want to pay for goods and services, send money to friends and family, or withdraw cash from ATMs, GrabPay offers a range of options to meet your needs. So, if you're looking for a secure and convenient way to manage your money, consider making the switch to GrabPay today.
How To Transfer Money From BDO to CIMB?
How To Transfer Money From BDO to Coins.ph?
How To Transfer Money from BDO to China Bank?