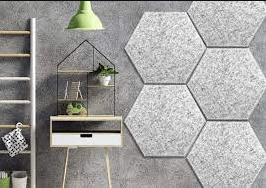 Are you tired of dealing with echo and unwanted noise in your home or office? Look no further! This blog post will unveil the secret to transforming any space into an acoustic oasis. Say goodbye to annoying reverberations and hello to crystal-clear sound quality with our handpicked selection of the best acoustical wall panels on the market. Whether you're a music enthusiast, a professional speaker, or someone who craves tranquility in their surroundings, these panels are guaranteed to take your audio experience to new heights. So, let us guide you through the ultimate solution for all your acoustic needs!
Acoustech wall & ceiling panels: The best wall panels
AcousTech Wall & Ceiling Panels stand out as the best acoustical wall panels in the market due to their exceptional qualities and customizable features. This panel is available on the Avlonline online website. Designed to be both decorative and high-performance, these panels are meticulously crafted for application on walls and ceilings. They provide an incredibly effective solution for controlling excessive reverberation, noise, and echoes that often disrupt the intended use of a space.
The construction of AcousTech panels involves using 6-7 PCF fiberglass boards as its core material, ensuring unparalleled sound absorption efficiency. Furthermore, these panels are carefully wrapped with decorative fabric facings that perfectly complement any design or color palette customers desire. With their superior performance and ability to enhance aesthetics seamlessly, AcousTech Wall & Ceiling Panels undoubtedly set the industry benchmark for optimal acoustic treatment solutions.
The applications of Acoustech wall & ceiling panels
Acoustech wall and ceiling panels offer extensive applications in various professional settings. These innovative panels provide exceptional acoustic performance, making them ideal for environments where sound control is essential.
Commercial spaces
In commercial spaces such as conference rooms or auditoriums, the Acoustech panels can effectively mitigate noise reverberation, ensuring clarity during important presentations or events.
Office interiors
Their sleek design seamlessly integrates into office interiors, enhancing the overall aesthetic appeal while maintaining a productive atmosphere by reducing distractions caused by excessive noise.
Educational institutions
In educational institutions like classrooms or lecture halls, these panels significantly improve speech intelligibility and create an optimal learning environment by minimizing background noises that may hinder students' concentration.
Healthcare facilities
Healthcare facilities greatly benefit from Acoustech panels as they contribute to privacy and patient comfort within hospitals or clinics by decreasing intrusive sounds between rooms and corridors.
The versatility of Acoustech wall and ceiling panels extends beyond commercial sectors; they find application in recording studios to achieve superior sound quality through absorption and diffusion properties that minimize undesirable echoes while optimizing audio recordings. With their versatile applications across diverse professional domains, Acoustech wall and ceiling panels are indispensable tools for creating acoustically optimized spaces conducive to productivity, learning efficiency, patient well-being, or artistic expression.
Conclusion
Regarding soundproofing your home, acoustic wall panels are a great option. Not only do they provide effective soundproofing for specific areas of your home, but they also come in various shapes and sizes to suit any need. Suppose you're looking for an affordable way to improve your home's sound quality and privacy. In that case, acoustic wall panels are a great option to consider.