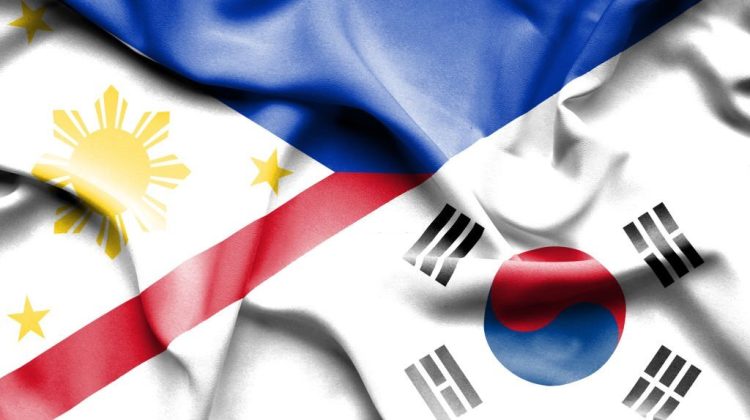 Korea is an ancient country located in East Asia. But, the Fillips is known as the World of Islands and is situated in the Pacific Ocean. Both countries distinctly differ in terms of geographical location.
Korea has a rich history and a fascinating blend of traditions, whereas Fillips is a land of beauty. However, Philips is known for its islands, crystal clear water, and breathtaking view of beaches. Despite the differences in their geographical regions, both countries have some significant similarities in cultures and traditions. The cultural impact of both countries on each other enriched the importance of both societies.
Similarities Between Both Countries
Korea and Filippis are far apart on the map, but they share some social and cultural similarities. They are similar in their cultural norms and their love for food. However, both these countries are like friends who are different but love to hang out and play games together. Here are some aspects in which both countries are similar. Read on to find out.
Respect for Elders
Both countries highlight the importance of respecting their elders. They politely address their elders, because it's a sign of respect. They try to maintain harmony with families and communities.
Both countries use special titles for their old family members. Koreans use the words "Ajumma'' and ''Ajoosi''. Whereas, the Philippines use ''Lola'' and ''Lolo'' for their grandparents.
Strong Family Bonds
There is close bonding between family members in both cities. Therefore, they like to live close to their family. Moreover, they always support each other emotionally and financially. Similarly, family members are always an essential part of festivals, dinners, and celebrations.
Hospitality
Koreans and Philippians take hospitality as an important factor. They treat guests with great respect. However, they offer them food and a comfortable environment. Offering tea and snacks to visitors is a tradition in both cities.
Food
Both countries have a never-ending love for food. Therefore, it is an important aspect of both cultures. In celebrations and festivals, multiple dishes are served. Filipinos love to eat some Korean foods such as samgyeopsal, kimchi, chap chai, etc.
Moreover, rice is the dominant dish on the dining table. And served with a few dishes to add flavors to rice such as pickled vegetables and kimchi. It is also an important element of Filipino food. They used to steam or cook them in noodles.
Festivals
Both countries celebrate their festivals and occasions warmly. ''Chuseok'' is celebrated in Korea. Whereas ''fiesta'' is the festival of Filipinos. These festivals include cultural performances and family reunions.
People from different parts of the world attend festivals in Korea and Filips. They seek help from Korean or Filipino translation services to translate information about the festivals into their native languages.
Religious Influence
There is a diverse religious landscape in both countries. Most preferred are Buddhism and Christianity.
Languages
Language is a way to communicate and connect people and cultures. As the Korean language leaves some marks on the words of Filipinos. Korean pop music is the main thing that influences Filipinos.
Although both countries have different languages. But there are some similarities too. That's why it is recommended to hire professional Korean translation services whenever needed to ensure accuracy.
Here are some similarities:
Both languages have gestures of politeness. Different phrases are used to show respect to others while talking, especially to grandparents.
They have complex verb conjugations
They use loanwords in their sentences.
Both countries have the influence of their respective cultural nuances on their language.
Almost have the same communication style.
Due to historic interaction, these countries borrow some vocabulary words from other countries. That has some reflection in their words.
As Filipinos are influenced by the language of Koreans, they have more attraction to understand this language. Korean translation services play their role to provide services to people who want to get information in their language. They provide professionals who help them to understand complex vocabulary.
Tourism and Translation Services
Korea and Phillips have diverse cultures and it influences the tourists around the globe to visit these countries. These countries have natural beauty, cultural heritage, culinary experiences, and many other attractive things for tourists.
Traditional spas and hot springs in Korea are points of relaxation for people. Tourists use Korean translation services to understand the services of these relaxing points in their languages. This makes it easy for them to choose the affordable service. Filipino beaches and islands attract tourists. Tourists may increase the charm of their tour by using Filipino translation services. These services provide tourists with a proper guide to travel in the country in their native language. Therefore, it decreases the risk of mis-happening and miscommunication in foreign countries.
These two countries respect each other's cultures. Additionally, they support and appreciate each other's music and food. Despite the cultural and geographical differences in both countries, both have traces of similarities in their languages. And this similarity makes communication easy for people. Also, translation services provide benefits to tourists to enjoy their trips.