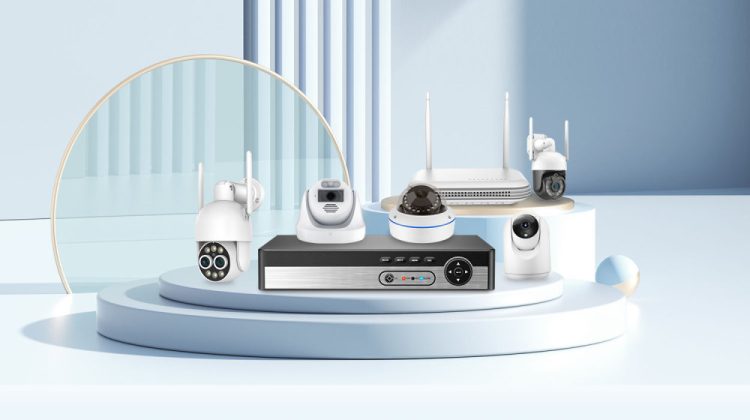 In the realm of modern security technology, Power over Ethernet (PoE) security camera systems have emerged as a game-changer, revolutionizing the way we monitor and safeguard our spaces. This innovative solution combines power and data transmission over a single Ethernet cable, offering a seamless and efficient surveillance experience. In this article, we delve into the capabilities and benefits of PoE security camera systems and how they empower surveillance and safety.
A Unified Approach to Surveillance
PoE security camera systems bring together power and data, simplifying the installation and operation of surveillance networks. Unlike traditional setups that require separate power and data cables, PoE cameras receive both power and video signals through a single Ethernet cable, streamlining the setup process and reducing clutter.
Effortless Installation
The installation of PoE security cameras is remarkably straightforward. With a single Ethernet cable handling both power and data, the need for extensive wiring is minimized. This makes the installation process quicker, less intrusive, and more cost-effective, particularly in scenarios where running multiple cables would be challenging or impractical.
Flexible Placement
PoE security cameras offer greater flexibility in terms of camera placement. Since they are not restricted by the proximity of power outlets, PoE cameras can be strategically positioned in optimal locations for surveillance coverage without being limited by power availability.
Remote Accessibility and Management
PoE security camera systems are designed with remote accessibility in mind. Users can access live feeds, recorded footage, and camera settings remotely via smartphones, tablets, or computers. This capability enhances convenience and real-time monitoring, ensuring that users can stay connected to their surveillance network from anywhere with an internet connection.
Scalability and Expandability
PoE security camera systems are highly scalable, making them suitable for installations of varying sizes. Whether you're securing a small residential property or a sprawling commercial complex, PoE systems can be easily expanded by adding additional cameras without the need for extensive reconfiguration.
Cost-Efficiency
The cost-efficiency of PoE security camera systems is a notable advantage. The consolidation of power and data infrastructure reduces installation expenses, eliminates the need for additional power sources, and minimizes ongoing maintenance costs.
Enhanced Reliability
PoE security camera systems offer enhanced reliability by centralizing power distribution. In the event of power outages or disruptions, PoE systems equipped with uninterruptible power supply (UPS) units can continue operating, ensuring uninterrupted surveillance.
Eco-Friendly Solution
By reducing the number of cables required for installation, PoE security camera systems contribute to a more eco-friendly environment. This streamlined approach minimizes electronic waste and supports sustainable practices.
Choosing the Right PoE Security Camera System
When selecting a PoE security camera system, factors such as camera resolution, field of view, night vision capabilities, and weather resistance should be considered. It's essential to choose a system that aligns with your surveillance needs and the specific environment in which it will be deployed.
A Safer Future Through PoE Surveillance
Power over Ethernet (PoE) security camera systems are revolutionizing the surveillance landscape, offering a seamless integration of power and data for efficient, flexible, and cost-effective surveillance solutions. With their simplified installation, remote management capabilities, and scalability, PoE systems empower individuals and organizations to enhance security, monitor assets, and cultivate peace of mind in an increasingly interconnected world. As technology continues to advance, PoE security camera systems will remain at the forefront of modern surveillance, shaping a safer and more secure future for all.