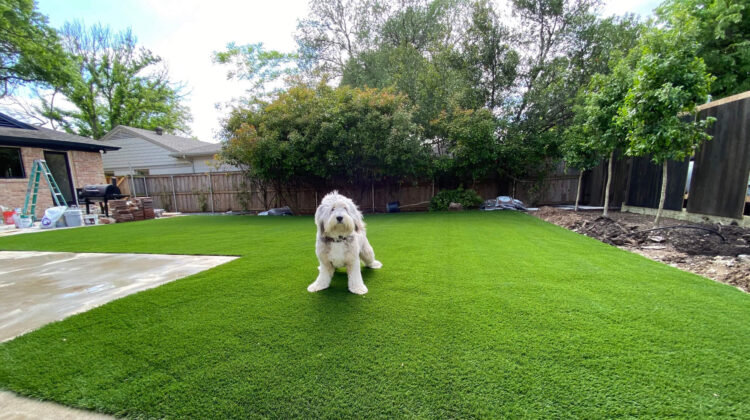 Achieving a lush and vibrant landscape doesn't have to come at the cost of excessive maintenance and water consumption. In the realm of modern landscaping, a revolutionary solution has emerged – artificial grass. This innovative alternative to natural grass offers a plethora of benefits that combine aesthetics, practicality, and sustainability, ushering in a new era of effortless and appealing outdoor spaces.
Effortless Elegance
Gone are the days of spending countless hours mowing, fertilizing, and battling weeds to maintain a picturesque lawn. With artificial grass, the quest for a perfectly manicured yard becomes a thing of the past. Synthetic turf retains its lush appearance year-round without the need for regular mowing or trimming. This not only saves valuable time but also minimizes the use of fossil fuel-powered lawnmowers, contributing to a greener and more sustainable environment.
Water-Wise Wisdom
As global concerns about water scarcity continue to rise, the advantages of artificial grass become even more apparent. Natural lawns demand substantial water resources to stay green and healthy, particularly in regions prone to drought. Artificial grass, on the other hand, thrives without the need for daily watering. By opting for synthetic turf, homeowners can significantly reduce their water consumption, alleviating the strain on local water supplies and promoting responsible water usage.
Aesthetic Perfection, Regardless of Conditions
Maintaining a picturesque lawn becomes a challenge when faced with harsh weather conditions, such as scorching summers or freezing winters. Artificial grass effortlessly maintains its lush and vibrant appearance, unfazed by the elements. This resilience ensures that your outdoor space remains inviting and visually appealing throughout the year, enhancing the curb appeal of your property.
Eco-Friendly Advantages
The benefits of artificial grass extend beyond personal convenience. By eliminating the need for chemical pesticides, fertilizers, and herbicides, synthetic turf contributes to a healthier ecosystem. Harmful runoff from traditional lawn care products can pollute nearby water sources and harm local wildlife. By transitioning to artificial grass, you're making a positive impact on both your immediate surroundings and the broader environment.
Versatility in Design
Artificial grass isn't limited to traditional lawns; its versatility allows for imaginative and creative landscaping designs. Whether you're dreaming of a rooftop oasis, a pet-friendly play area, or an indoor garden, synthetic turf can transform your vision into reality. Its adaptability to various surfaces and settings opens up a world of possibilities for innovative landscaping projects.
The Bottom Line
In the pursuit of lush landscaping and a greener future, artificial grass emerges as a game-changer. With its effortless maintenance, water-saving properties, and versatile applications, synthetic turf offers an array of advantages for homeowners, businesses, and communities alike. As the world continues to prioritize sustainability and efficient resource management, artificial grass stands as a testament to the harmonious fusion of beauty, functionality, and environmental responsibility.