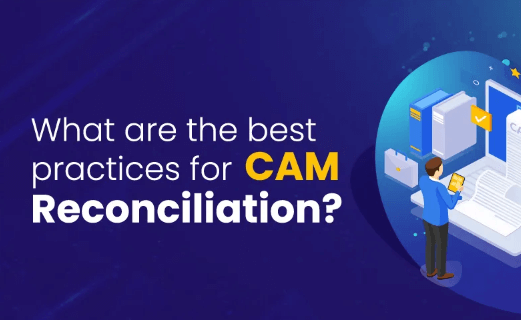 If you manage a property in a mall or plaza, for example, you are likely to have numerous tenants. Typically, each person who utilizes your facility pays a separate rental fee. It is critical to understand that there are additional expenditures associated with maintaining the property.
The expenditure incurred by tenants to keep the leased areas of the property in good shape is known as common area maintenance (CAM). Landlords use the previous year's CAM expenses to determine the amount the renter will pay for the year and put it in the rental agreement. There are expenditures that must be incurred, such as utilities, as well as those that are the responsibility of the tenant, such as property renovations.
Because the tenant's CAM expenditures may vary from year to year, a CAM reconciliation is required to identify the disparity and certify that payments are made correctly. This procedure becomes more difficult as more renters use the property, and many landlords struggle with yearly reports. You risk making errors in your budgeting estimates, which might transform potential earnings into losses.
If you are aware of some of the primary worries about the reconciliation process, you may reduce your worry and increase your tenants' faith in you. Because these processes may be difficult to do independently, it may be in your best interest to keep track of your spending through a separate source.
Many individuals may find this type of work challenging, especially if you have a large number of renters to manage, but don't be concerned. Kardin tools' online budgeting tools make it simple to manage each tenant's contracts and calculate reconciliation recoveries.
Price Changes
While it may appear to be easier just to write up the current year's leases using the previous year's final totals, this frequently leads in an overestimate of the current year's real capacity. Maintenance services are no different than the other charges we incur each year in order to reduce our living expenses.
Rather than rushing to finish your leases, look for patterns in price rises. While some may be minor, others may be significant enough to make the year's reconciliation more difficult. Even if the final amount is less than expected, paying tenants is typically easier than demanding additional funds.
Check that you have data from the prior year to compare it to the current leasing. You may save information using Kardin Systems to decrease the requirement for paper. This not only keeps things secure but also allows them to generate their own forecasts for the current year's CAM expenditures.
Split Costs
There will always be charges that just one renter is responsible for, albeit this isn't always the case. Maintenance operations such as installing asphalt or landscaping may become difficult if numerous tenants occupy the same area of the property. Even if just one renter considers that repairs are necessary, the others must split the expense of the job.
When adding this to your CAM charges, create a pool to monitor shared expenses because it is easier to keep specific fees out of other tenants' contracts. Don't put all your money into one lease; spread it out. If only one of them covers that expenditure for the whole year, it is critical that the other tenants pay them back during the reconciliation phase.
Deadlines
The CAM reconciliation process takes time, and you should never rush it since doing so may result in errors that influence how much money you still owe each renter and reforecasting budgets for the next year. Set deadlines for each person to complete their CAM reports in order to be exact and avoid sloppy work.
To prevent getting overwhelmed with a year's worth of data all at once, seek monthly reports from tenants in the same way that rent is paid. This may also assist you in identifying any patterns in your tenants' preferences that you should consider for the future year.
You can speed up the computations by visiting Kardin Systems' website because their team handles the procedure for you. They will be able to reply quickly and lower the probability of making a mistake with a response time of less than a few weeks.
Data Tracking Made Simple
This demonstrates that one of the most significant issues with CAM reconciliation is the mistracking of reports and the history of spending. When an issue arises, it affects someone, whether it is you or one of your tenants. Even if collecting monthly rent payments is more important to you, you should not disregard CAM reconciliation.
Because you already have to deal with audits and taxes every year, using the Kardin Systems budgeting portal would relieve you of yet another burden. You will first supply them with the specifics of each tenant's bills, and they will assist you in tracking them monthly, breaking down individual costs so that you can quickly print them out if you need to contact one of them about something.
Property managers have used their tactics for over 25 years since they provide exact data and make budgeting simple. Everything becomes predictable and, if necessary, can be swiftly added or withdrawn.
Furthermore, Kardin Systems provides a number of tools to assist you in navigating their website and understanding your agreements. Because they have hundreds of training DVDs, their staff becomes your team, and as a consequence, you may learn more about the many ways for fast budgeting and doing CAM reconciliations. They also offer checklists to assist you in remaining on top of the reconciliation process and avoid missing anything as the deadline approaches.
CAM charges aim to ensure that your tenants keep the residence you've leased to them. At the end of the year, everyone will have spent money on a range of services that may be difficult to find due to their individual needs. Using Kardin Systems to simplify your work may minimize report inaccuracies and keep your tenants pleased enough to sign a contract with you for another year.