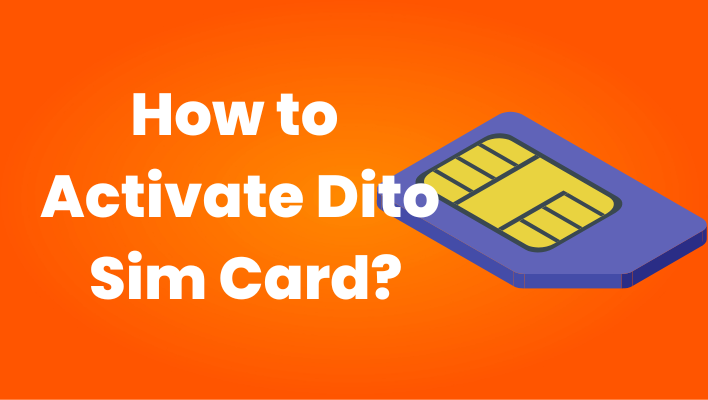 In today's fast-paced world, having a reliable mobile network is essential. Dito Sim, the new player in the telecommunications industry, promises affordable plans, wide coverage, and high-speed internet. If you've recently purchased a Dito sim and are wondering how to activate it, you're in the right place. In this article, we will guide you through the step-by-step process of activating your Dito sim card and provide troubleshooting tips to ensure a smooth experience.
What is Dito SIM?
Dito Telecommunity Corporation, commonly known as Dito, is a Filipino telecommunications company that aims to provide affordable and high-quality mobile services to the Filipino people. Dito sim cards are designed to work seamlessly with Dito's network, offering various benefits and features to enhance your mobile experience.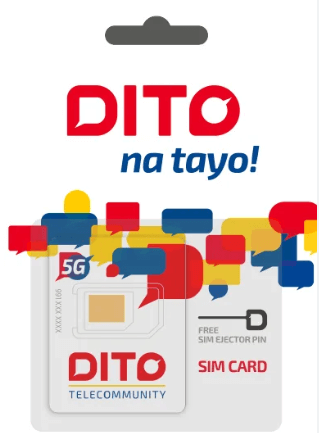 Step By Step DITO SIM Activation Process
Download the DITO App
You first need to download and install the DITO app from the Google Play Store or App Store. If you have a WiFi connection or mobile data, you can use it.
All DITO services are accessible through the DITO mobile app, including buying load, checking balances, registering for promotions, sharing load, and contacting customer support.
Insert the DITO SIM
Insert the DITO SIM into the SIM slot of your mobile device using the SIM ejector pin.
Turn on VoLTE
You can make clearer calls over modern LTE networks like DITO by turning on Voice over LTE (VoLTE). You can enable VoLTE for your mobile device by following these steps (the steps may vary depending on your phone):
Data should be turned on on your mobile device.
Click on Connections in Settings.
Make a choice between mobile networks.
Activate VoLTE calls by finding and turning them on.
On the status bar, you will see a VoLTE icon if you are successful.
It is also possible to find VoLTE under Cellular Network, Call, or Call Settings (or something similar) if you are not able to locate it following the steps above. The Settings app also has a search function that you can use to find "VoLTE" or "Voice over LTE."
Change APN Settings
You will need to change your APN settings if you still cannot access the data service after turning on VoLTE. Access Point Names are used to connect mobile networks with other networks.
You can edit DITO APN settings by following these steps (the steps may vary depending on your phone):
Click Connections in Settings.
Choose a mobile network.
The names of the access points should be chosen.
Enter internet.dito.ph in the APN field after clicking the Add button. Save your changes by clicking OK.
Wait for the welcome message to appear after you have turned on your mobile data (if you haven't done so already).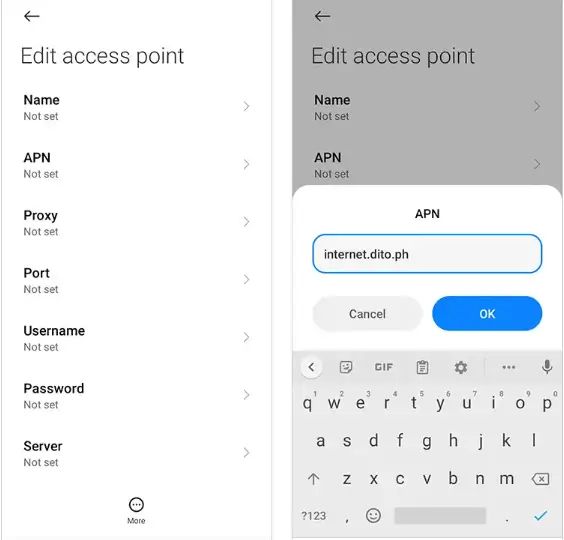 Log in to the DITO app
Launch the DITO app. Log in using your DITO number and the initial password included in your welcome message by clicking "Sign in with your DITO number".
Enjoy DITO
Your DITO SIM has now been activated. You can buy load and register for promotions using the DITO app. Additionally, you can purchase load from DITO SIM retailers.
You can also get more knowledge about how to activate the GOMO sim card and How to Load Gomo using Gcash.
Benefits of Dito SIM
Affordable Plans
Dito sim cards come with a range of affordable plans tailored to suit different user needs. Whether you're a heavy data user, a frequent caller, or someone who primarily uses messaging apps, Dito has a plan for you. These plans are competitively priced, allowing you to stay connected without breaking the bank.
Wide Coverage
Dito aims to provide extensive coverage throughout the Philippines, even in remote areas. With their growing network infrastructure, Dito sim users can enjoy reliable signal reception in more places, ensuring you stay connected wherever you go.
High-Speed Internet
One of the key advantages of Dito sim cards is their high-speed internet connectivity. Dito uses advanced technology to deliver fast and stable internet connections, enabling smooth browsing, streaming, and downloading. Whether you're checking your social media accounts or watching your favorite videos, Dito's high speed internet will keep you connected.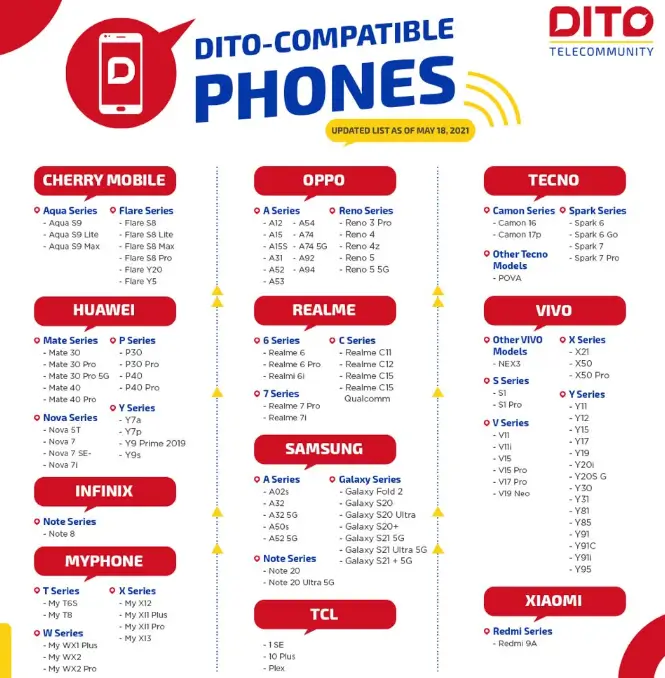 Troubleshooting Tips
While activating your Dito sim card is generally a smooth process, you may encounter some common issues. Here are a few troubleshooting tips to help you resolve them:
SIM Card Not Recognized
If your mobile device fails to recognize the Dito sim card, ensure that it is inserted correctly. Remove the sim card, clean the metal contacts, and reinsert it securely. If the issue persists, try inserting the sim card into a different device to determine if the problem lies with the sim card or your device. If none of these steps work, contact Dito's customer support for further assistance.
Activation Error
In some cases, you may encounter an error during the activation process. If this happens, double-check the information you entered during the online registration. Ensure that all details are correct, including your personal information and the unique identification number on the sim card. If the error persists, reach out to Dito's customer support for guidance.
Frequently Asked Questions
Can I use a Dito sim card with any mobile device?
Dito sim cards are compatible with most unlocked mobile devices. However, it's important to check the device's compatibility with Dito's network bands before purchasing a sim card.
How long does it take to activate a Dito sim card?
Activation times may vary, but in most cases, the process is completed within a few minutes to a couple of hours.
Can I keep my existing phone number when activating a Dito sim card?
Yes, you can usually retain your existing phone number by following the number porting process provided by Dito.
What should I do if I face network coverage issues with my Dito sim card?
If you experience network coverage issues, check your device settings to ensure you're connected to the Dito network. If the problem persists, contact Dito's customer support for assistance.
Is there a limit to the data usage on Dito's plans?
Dito offers different plans with varying data allowances. Check the details of the plan you choose to understand the data limits and any fair usage policies.
Conclusion
Activating your Dito sim card is a straightforward process that can be completed in a few simple steps. By following the guidelines provided in this article, you can enjoy the benefits of Dito's affordable plans, wide coverage, and high-speed internet. Remember to check compatibility, purchase a Dito sim card, register online, and activate the sim to get started. In case of any issues, refer to the troubleshooting tips or contact Dito's customer support for assistance.