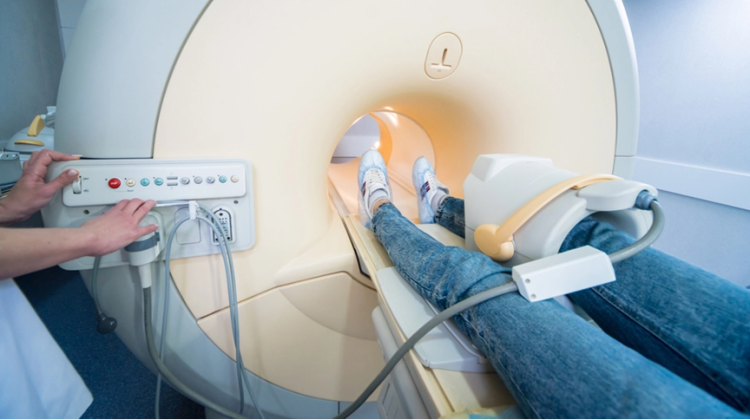 In the realm of medical imaging, Magnetic Resonance Imaging (MRI) stands as a revolutionary tool that provides unparalleled insights into the human body. Among its various applications, MRI plays a pivotal role in diagnosing conditions affecting the arm and hand. In this detailed exploration, we will embark on a visual journey through MRI scans, delving into the intricate anatomy and uncovering common conditions that affect this vital part of our musculoskeletal system.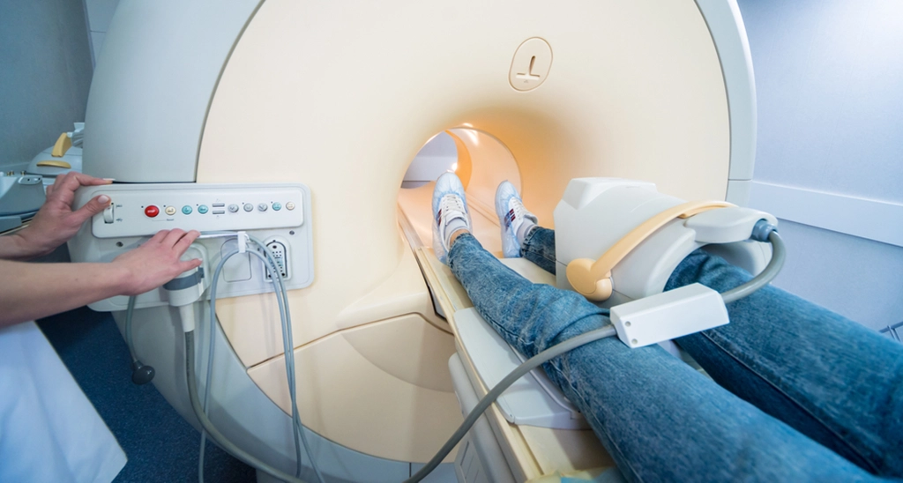 Understanding MRI Technology
MRI, short for Magnetic Resonance Imaging, employs a powerful magnetic field and radio waves to generate detailed images of internal structures. Unlike X-rays or CT scans, MRI does not use ionizing radiation, making it a safe option for repeated examinations. This technology is particularly adept at visualizing soft tissues, making it indispensable in studying the complexities of the arm and hand.
Preparing for an MRI Arm & Hand Scan
Before stepping into the MRI suite, patients are guided through a series of essential preparations. This typically involves removing clothing and jewelry that may interfere with the imaging process. Additionally, a thorough medical history is obtained, ensuring any allergies or prior medical conditions are duly noted. For those who may experience claustrophobia, open communication with the technologist can help alleviate concerns and ensure a comfortable experience.
The Anatomy of the Arm and Hand
To truly appreciate the marvel of MRI, one must first understand the intricate architecture of the arm and hand. The arm comprises three major bones: the humerus, ulna, and radius. Moving distally, we encounter the wrist, a complex junction of eight small bones known as the carpal bones. Further down the line, the metacarpals form the palm, connecting to the phalanges which constitute the fingers. Surrounding this skeletal framework are an intricate web of muscles, tendons, ligaments, blood vessels, and nerves, all of which play crucial roles in the arm's function.
Common Conditions and Injuries
Carpal Tunnel Syndrome, a condition characterized by pressure on the median nerve, can lead to numbness and tingling in the hand. Through MRI, we can observe the narrowing of the carpal tunnel, confirming the diagnosis.
Tennis and Golfer's Elbow, often the result of repetitive stress on the forearm muscles, are detectable through MRI. This imaging modality reveals signs of inflammation and micro-tears in the tendons.
Rotator Cuff Tears, a prevalent shoulder injury, can be clearly visualized through MRI scans. This condition involves a partial or complete tear of the tendons that comprise the rotator cuff, often resulting in pain and limited mobility.
Fractures and dislocations, common injuries in the arm and hand, exhibit distinct patterns on MRI images. From hairline fractures to complete breaks, MRI provides a detailed view of the extent and location of the injury.
Arthritis, a degenerative joint condition, leaves telltale signs in MRI scans. These include joint space narrowing, bone spurs, and inflammation of the synovium.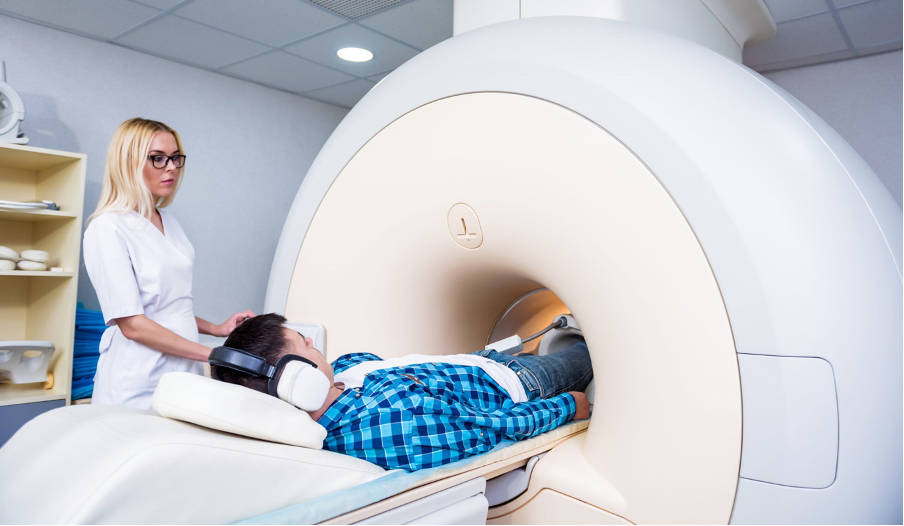 The MRI Arm & Hand Scan Process
As the patient lies comfortably on the examination table, precise positioning is crucial to capture accurate images. The technologist selects specific imaging sequences, such as T1-weighted, T2-weighted, and proton density images, each highlighting different aspects of the anatomy. In certain cases, a contrast agent may be administered to enhance visibility of certain structures. Throughout the process, clear communication and relaxation techniques ensure a smooth experience.
Interpreting MRI Images
Interpreting MRI images requires a trained eye and a deep understanding of human anatomy. Distinguishing between normal and abnormal findings is crucial, as is recognizing key anatomical landmarks. Pathologies, from tears in tendons to irregularities in bones, reveal themselves in striking detail, guiding healthcare professionals towards accurate diagnoses.
Future Developments in MRI Technology
The landscape of medical imaging is in a constant state of evolution. Emerging technologies promise even greater precision and speed in MRI imaging. From higher field strengths to novel contrast agents, these advancements hold the potential to revolutionize the field of diagnostic radiology.
Conclusion
Magnetic Resonance Imaging has emerged as an invaluable tool in the diagnosis and management of conditions affecting the arm and hand. Through this visual tour, we've gained a deeper appreciation for the intricacies of human anatomy and the power of MRI in unraveling its mysteries. If you find yourself in need of an MRI examination, consider Upright MRI of Deerfield, where cutting-edge technology meets compassionate care.