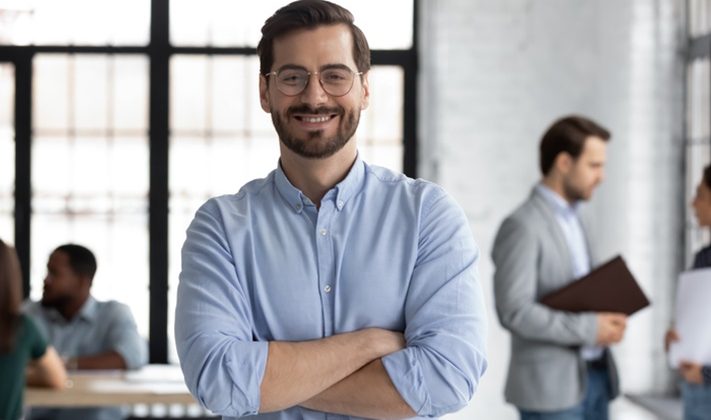 Financial advisors are critical in assisting individuals and businesses in navigating the complex world of investments and financial planning. While they offer valuable expertise, their recommendations are not risk-free. Mistakes, misunderstandings, and unanticipated market fluctuations can result in investment losses and, in some cases, legal action against financial advisors. Financial advisors frequently use professional liability insurance to protect themselves and their clients. In this blog, we'll look at how professional liability insurance can help financial advisors manage investment risks.
The Function of Financial Advisors
Financial advisors help clients achieve their financial objectives, whether it's retirement planning, wealth accumulation, or navigating investment markets. Their services include a wide range of activities, such as:
Portfolio Management: Portfolio management is the process of advising clients on how to invest their assets, choose investment products, and manage their portfolios.
Financial Planning: Financial planning is the process of developing comprehensive financial plans that take into account factors such as budgeting, saving, investing, and retirement planning.
Risk Assessment: Assessing a client's risk tolerance and assisting them in making appropriate investment decisions based on their financial situation and goals.
Estate Planning: Advising clients on how to manage and transfer their wealth to future generations.
Tax Planning: Tax planning entails advising clients on tax-efficient investment strategies and retirement planning in order to reduce their tax liabilities.
Financial Advisor Liability and Investment Risks
Financial advisors face a variety of risks when providing investment advice, despite their best efforts:
Market Risk: Investment values are volatile, and clients may lose money despite the advisor's recommendations.
Misunderstandings: Clients may misunderstand or misinterpret the advice provided, resulting in dissatisfaction or disputes.
Regulatory Compliance: Financial advisors must follow regulatory requirements as well as industry standards. Failure to do so can lead to legal and regulatory consequences.
Fiduciary Duty: Advisors have a fiduciary duty to act in their clients' best interests. Breach of this duty may result in legal action.
Human Error: Human error can result in financial losses for clients as well as potential liability for advisors.
Disputes and Lawsuits: Clients may file lawsuits alleging that their advisor's recommendations caused financial losses or that they received inappropriate advice.
Financial Advisors Need Professional Liability Insurance
Professional liability insurance, also known as errors and omissions (E&O) insurance, is intended to protect professionals, including financial advisors, from financial losses resulting from claims of negligence, errors, omissions, or malpractice in the performance of their professional services. Here's how it aids financial advisors in risk management:
Financial Protection: E&O insurance covers legal defense costs, settlements, or judgments resulting from client claims. This financial safeguard ensures that advisors do not bear the entire financial burden of legal proceedings.
Legal Representation: Legal representation is typically covered by the insurance policy, allowing advisors to access experienced attorneys who specialize in defending against professional liability claims.
Peace of Mind: Knowing that they have E&O insurance in place can give financial advisors peace of mind, allowing them to focus on their clients and their work without constantly worrying about potential legal claims.
Maintaining a Financial Advisor's Reputation: Resolving legal claims can be time-consuming and detrimental to a financial advisor's reputation. E&O insurance can help to mitigate these damages and make the resolution process go more smoothly.
Risk Reduction: While E&O insurance provides financial security, it does not eliminate the need for diligent and ethical practice. To reduce the likelihood of claims, advisors should continue to follow best practices and follow regulatory guidelines.
How Does Financial Advisor E&O Insurance Work?
E&O insurance policies for financial advisors are typically tailored to the profession's specific risks and needs. This is how it works:
Limits of Coverage: Advisors can select coverage limits based on their specific risk exposure. The maximum amount that an insurance company will pay for a covered claim is determined by coverage limits.
Deductibles: Before insurance coverage begins, advisors may be required to pay a deductible. The deductible you select can have an impact on your premium costs.
Tailored Coverage: Coverage can be tailored to cover specific types of claims, such as those involving investment advice, financial planning, or regulatory compliance.
Claims-Made Policies: E&O insurance is typically provided on a "claims-made" basis, which means that it covers claims made during the policy period regardless of when the alleged error or omission occurred.
Legal Defense: Legal defense costs, such as attorney fees, court costs, and settlements or judgments resulting from covered claims, are typically covered by the insurance policy.
The Value of Having E&O Insurance
The cost of professional liability insurance is a prudent business decision for financial advisors, not just a matter of compliance. Here's why it's critical:
Client Expectations: As a sign of professionalism and accountability, clients frequently expect financial advisors to have E&O insurance in place.
Legal Requirements: Some jurisdictions may require financial advisors to carry E&O insurance as part of their licensing or registration.
Business Continuity: E&O insurance ensures that financial advisors can continue to operate their businesses even in the face of a major legal claim, thereby protecting their financial stability.
Client Confidence: Knowing that their advisor is covered by E&O insurance can reassure clients that their interests are protected.
Risk Management: E&O insurance is an important component of a comprehensive risk management strategy for financial advisors. It protects against unforeseen financial losses as a result of legal claims.
Conclusion
Financial advisors play an important role in helping clients achieve their financial goals, but this role is not without risks. Investment markets are inherently uncertain, and even when advisors act diligently and ethically, they may face legal claims. Professional liability insurance, also known as errors and omissions insurance, provides financial protection and legal representation in the event of a claim, assisting financial advisors in effectively managing investment risks. Financial advisors who obtain E&O insurance can not only protect their financial stability, but also increase client confidence and focus on providing the best possible service to their clients, click here to learn more.