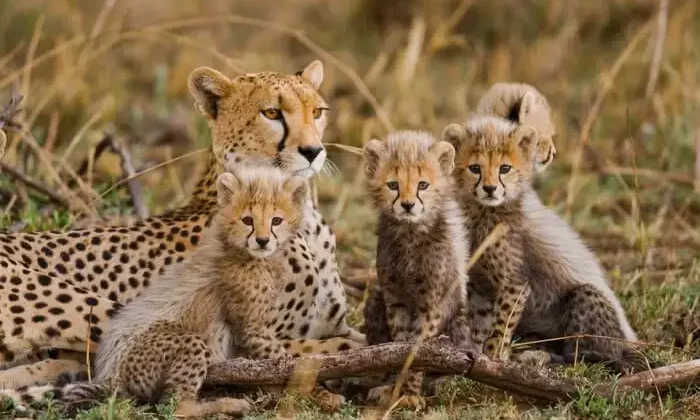 Nestled in the heart of East Africa, Tanzania stands as a testament to nature's grandeur, boasting a captivating array of landscapes, wildlife, and cultural treasures. At the forefront of this enchanting country's allure are its wildlife safaris, which offer travelers an opportunity to witness the raw beauty of Africa in its most authentic form. In this comprehensive article, we delve into the world of Tanzania wildlife safaris, unveiling their significance, diversity, and the experiences they offer to those who seek the thrill of the wild.
The Essence of Tanzania Wildlife Safaris:
Tanzania's wildlife safaris are journeys of discovery that immerse travelers in the diverse ecosystems and abundant wildlife of the country's national parks, game reserves, and conservation areas. These safaris are designed to provide an up-close encounter with the animal kingdom, as well as a chance to appreciate the stunning landscapes that range from vast savannahs to lush rainforests and pristine beaches.
Diversity of Experiences:
Tanzania's wildlife safaris offer a kaleidoscope of experiences that cater to different interests and preferences:
The Great Migration: Witnessing the annual Great Migration, where millions of wildebeests and zebras traverse the Serengeti in search of fresh grazing, is a once-in-a-lifetime spectacle that captures the essence of the circle of life.
Big Five Encounters: Tanzania is home to an impressive array of wildlife, including lions, elephants, buffalo, leopards, and rhinos – collectively known as the Big Five. The opportunity to witness these majestic creatures in their natural habitat is a highlight of any safari.
Birdwatching Paradise: With over 1,100 bird species, Tanzania offers a haven for birdwatchers. From vibrant sunbirds to regal African fish eagles, bird enthusiasts will be enthralled by the diversity of avian life.
Cultural Immersion: Interact with indigenous communities like the Maasai and learn about their centuries-old traditions, customs, and way of life. Cultural safaris provide a unique perspective on the symbiotic relationship between humans and nature.
Top Safari Destinations:
Serengeti National Park: Iconic for the Great Migration, the Serengeti boasts vast plains and an incredible concentration of wildlife. Witness the dramatic river crossings and predator-prey interactions that define this ecosystem.
Ngorongoro Crater: Often dubbed the "Eighth Wonder of the World," this UNESCO World Heritage Site is a caldera teeming with diverse wildlife, including the Big Five. The enclosed environment makes for unparalleled game viewing.
Tarangire National Park: Renowned for its elephant herds and baobab-dotted landscape, Tarangire is a hidden gem that offers a unique safari experience away from the crowds.
Ruaha National Park: For a more off-the-beaten-path adventure, Ruaha is known for its rugged terrain, large lion population, and diverse birdlife. It offers a sense of solitude and pristine wilderness.
Practical Tips for an Unforgettable Safari:
Choose the Right Season: Research the best time to visit based on your safari priorities. The timing of the Great Migration and the rainy versus dry seasons can impact wildlife sightings and experiences.
Pack Thoughtfully: Bring essentials such as comfortable clothing, sturdy shoes, insect repellent, sunscreen, a hat, binoculars, and a camera with spare batteries and memory cards.
Respect Wildlife and Nature: Follow ethical guidelines provided by your guide. Maintain a respectful distance from animals, avoid making sudden movements or loud noises, and adhere to the "leave no trace" principle.
Professional Guides: Opt for guided safaris with experienced and knowledgeable guides who can enhance your understanding of the environment, wildlife behavior, and conservation efforts.
In Conclusion:
Tanzania wildlife safaris are journeys of wonder, discovery, and awe. With their diversity of experiences, iconic destinations, and opportunities for cultural immersion, these safaris provide an unrivaled chance to explore the heart of Africa's wilderness. Whether you're witnessing the epic Great Migration, encountering the Big Five, or embracing the local cultures, Tanzania's wildlife safaris promise unforgettable memories and a profound connection to nature. As you embark on this adventure, remember to tread lightly, respect the land and its inhabitants, and savor every moment of this extraordinary journey through Tanzania's untamed beauty.