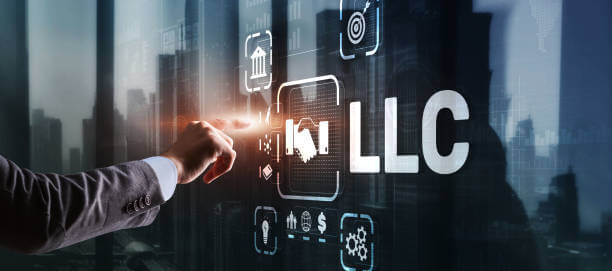 When establishing a Limited Liability Company (LLC), selecting the perfect name is a crucial step in setting the tone for your brand's identity. Your chosen name should resonate with your target audience, capture your business's essence, and comply with legal requirements. In this guide, we'll walk you through the process of creating impactful LLC names, along with some points to consider along the way.
Points to Consider When Naming Your LLC:
Relevance to Your Business: Ensure that your chosen name reflects the nature of your business and the products or services you offer. It should give potential customers an idea of what you do.
Distinctiveness: A unique and distinctive name will make it easier for your business to stand out in a crowded market. Avoid generic or overly common terms.
Memorability: A memorable name is essential for word-of-mouth referrals and brand recall. Opt for a name that is easy to remember and pronounce.
Simplicity: Keep the name simple and avoid complex or hard-to-spell words. A straightforward name is more likely to be remembered accurately.
Domain Availability: In today's digital age, having a matching domain name is crucial for your online presence. Check if the domain name is available and consider variations if needed.
Legal Considerations: Ensure that your chosen name is legally available. Search for trademarks and other businesses with similar names to avoid legal conflicts.
Scalability: Think about the future of your business. Will the name still be relevant and suitable as your company grows and diversifies its offerings?
Audience Appeal: Consider your target audience and what appeals to them. A name that resonates with your ideal customers can enhance your brand's connection with them.
Creative LLC Name Ideas:
InnoSphere Labs LLC: Conveys innovation and exploration in various fields.
EcoVista Ventures LLC: Reflects a commitment to eco-friendly solutions and sustainable practices.
TechSynergy Innovations LLC: Implies a collaborative approach to technological advancements.
UrbanPulse Creations LLC: Suggests a focus on dynamic, city-centric creations.
NexaGen Solutions LLC: A fusion of "next generation," indicating forward-thinking solutions.
VitaVenture Labs LLC: Combines "vitality" and "venture" for a spirited approach to business.
ElevateX Ventures LLC: Conveys the idea of elevating experiences through innovative ventures.
MetaMorph Innovations LLC: Implies transformative and metamorphic changes through innovation.
Finalizing Your LLC Name:
When you've brainstormed and selected potential names for your LLC, it's essential to ensure that your preferred name is available for registration. Check with your local government or business registration agency to confirm its availability. Additionally, consult with legal professionals to address any trademark concerns.
Remember, your LLC's name is the cornerstone of your brand's identity. It's the first impression you make on your audience, and it can play a significant role in your business's success. By carefully considering the points outlined above and using your creativity, you can craft a name that not only resonates with your target audience but also sets the stage for a successful venture.