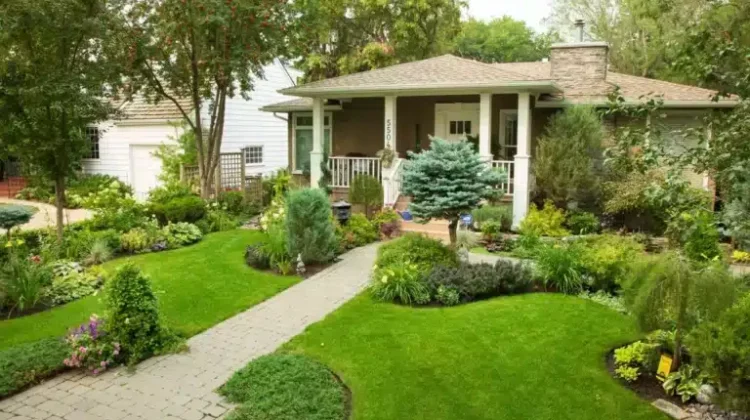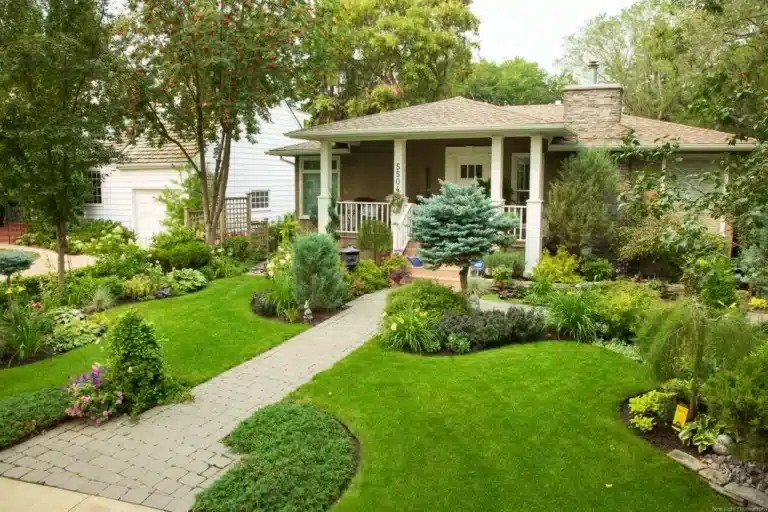 Your home is an investment in your future, not merely a place to live. While the interior of your property is important to its worth, the exterior should not be overlooked. Well-designed landscaping can increase the value and curb appeal of your property. In this detailed guide, we'll look at how a well-planned landscape can increase the value of your home and offer advice on how to create a lovely outdoor space. In addition, we'll go through the advantages of professional landscaping services to help you get the most out of your investment.
The Importance of Curb Appeal
The first impression your home makes on potential buyers or guests is called curb appeal. A well-kept and appealing landscape adds to this image and sets the tone for what's within. Here's how a gorgeous landscape helps with curb appeal:
1. First Impressions Are Important.
The landscape is the first thing people notice when they approach your property. A welcoming and well-kept exterior reflects a well-maintained property.
2. Emotional Attachment
A visually pleasing landscape can elicit pleasant emotions in visitors, making them feel welcome and at ease.
3. Enhanced Perceived Value
In the eyes of potential buyers or appraisers, a well-designed landscape can make your home appear more valuable and desirable.
How Landscaping Increases Property Value
Let's look at some particular ways a well-designed landscape can boost the value of your property:
1. Enhanced marketability
Homes with well landscaped yards sell faster. They tend to attract more potential buyers and sell more quickly.
2. Increased Appraisal Value
A professionally planned landscaping can boost the appraised value of your home, which is useful if you are thinking about refinancing or selling.
3. Energy Conservation
Trees and shrubs grown strategically can provide shade in the summer and act as windbreaks in the winter, resulting in decreased energy bills and better energy efficiency.
4. Increased Usable Space
Patios, decks, and strategically positioned seating areas boost the usable space of your home and its overall appeal.
5. Lower Maintenance Costs
Landscapes that are well-designed frequently require less upkeep, saving you money and time in the long term.
6. Privacy and Security are also Important Considerations.
Landscape design may provide isolation from neighbors and the street, as well as provide security and create a sense of remoteness.
7. Individualization
A well-planned landscape allows you to tailor your outside area to your lifestyle and interests.
8. Improved Aesthetics
A gorgeous landscape can transform a mundane home into a visually spectacular one, leaving a favorable impression on everyone who sees it.
Guidelines for Creating a Valuable Landscape
Now that we've established the possible benefits, here are some pointers for creating a worthwhile landscape:
1. Plan carefully
Begin with a well-thought-out landscape design that takes into account the size, shape, and peculiarities of your property.
2. Priority of Quality Over Quantity
Prioritize quality over quantity. A well-kept and strategically positioned yard is more valuable than an overcrowded one.
3. Indigenous Plants
Select native plants that are well-suited to your environment and require less upkeep and water.
4. Interest During the Season
Choose plants with year-round interest, such as those with colorful leaf or interesting bark in the winter.
5. Elements of Hardscaping
To provide structure and functionality to your landscape, incorporate hardscaping elements such as walks, patios, and walls.
6. Lighting
Outdoor lighting not only improves safety but also allows you to use your outdoor space later in the evening.
7. Expert Landscaping Services
Consider hiring a professional landscaper for skilled design, installation, and ongoing care.
The Advantages of Professional Landscaping Services
Deeter Landscaping company services can help you create and maintain a valuable landscape. Here's how they can help:
1. Knowledge
Landscaping pros understand design concepts, plant selection, and hardscaping, so your landscape will be both beautiful and functional.
2. Time Efficient
Landscaping work might take a long time. Professionals may accomplish things quickly, saving you time.
3. Cost-Effectiveness
Landscape mistakes can be costly to repair. Professionals can assist you in avoiding costly mistakes and making the most of your budget.
4. All-Year Maintenance
Landscaping firms may build a year-round management plan to guarantee your landscape looks great all year.
5. Increased Property Value
Professional landscapers have the knowledge to increase the value of your property by designing a landscape that is in line with your objectives and the local real estate market.
Conclusion
A well-designed landscape is more than a luxury; it is an investment in the value of your house and your quality of life. Whether you're hoping to sell your house or simply want to enjoy a more beautiful and practical outside space, landscaping may help you get there.
You may build a landscape that adds value to your property and improves your daily living experience by focusing on curb appeal, energy efficiency, and unique design. Consider teaming with professional landscaping services who can offer knowledge, efficiency, and an artistic touch to your outdoor retreat to make the most of your investment. You can ensure that your landscaping becomes a valued asset that stands out in your area with their assistance, learn more about Deeter Landscape.